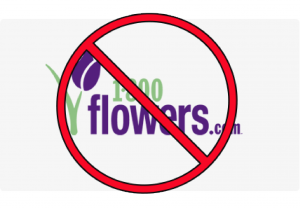 1-800-Flowers and other online services like FTD and teleflora are at best a waste of money.  All they do is take your order, skim a fee off the top, and call a local florist to place the order.  The local florist loses the fee.
1-800-Flowers silently cancelled my Mother's Day order.  They didn't bother to tell me.  On their web site, when I logged in and checked my order, it said something like "Due to high order volume, no status is available."   Later, the status changed to cancelled, with no explanation.  They never sent an email or text to let me know there was a problem.  I contacted customer service, and basically got blown off.  You can read the chat log below.
Like a lot of people have said things like, "In our final analysis, we think the best value for your money– with the least frustration- is to call a local florist and order your flowers directly."  Yeah, I second that.  Better for you, better for the florist.