Cal Poly, SLO's Old Science Building 52 North is No More, RIP.
As a former Cal Poly SLO student, I fondly remember the old Science Building 52 North.  It was kind of old and funky, but it had a certain charm.  I wish I had thought to get some pictures of it…
Cal Poly just knocked it down to make room for a new Center for Science and Math.   They have web cams, photo galleries and other good information there.  The construction site is known as "Area 52" which has a really cute web site with more photos and videos.  You can follow area52CalPoly on Twitter to get up to date construction info.  Videos at http://www.youtube.com/user/AldenCalPoly.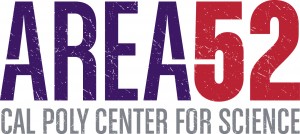 I took some photos as I walked around…