About Greg Porter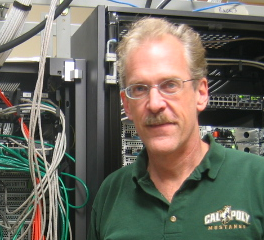 Hi.  I'm Greg Porter.  I'm a computer geek that lives on the beautiful Central Coast of California.  Thanks for stopping by.
I've been a system and database administrator for a while now.  Chances are I've "been there, done that".  Probably have the T-shirt and video, too.  I do Virtualization, Storage Area Networks, Linux, Unix, Windows, and Databases.  I could probably even fix your tank turret, if it is M60A3 with TTS.
Currently, I work as a Senior Infrastructure Engineer at TransUnion Interactive in San Luis Obispo, CA.
I have taught Linux system administration classes every now and then at Cal Poly, SLO and Cuesta College.
I free-lance in my spare time, helping businesses use virtualization or whatever they need help with.  I also fiddle with old "boat anchor" servers at Servers4Linux.
Email me at greg@greg.porter.name.
For a resume, or for specific work history, check LinkedIn.