I recently had the pleasure of attending an Accelerated NCDA Boot Camp Data ONTAP 8.0 7-Mode class in El Segundo, CA, April  March 04-08, 2011.  We purchased the training from Fastlane, one of NetApp's authorized training partners.  The class was hosted by Microtek in El Segundo, CA.  If you get a chance to go to one of these, do it!  NetApp says:
Prepare for success when taking the NS0-154 NetApp® Certified Data Management 7-Mode Administrator Exam. Through lectures and labs, you will learn the essential features and functions of the Data ONTAP® 8.0 7-Mode operating system including network-attached storage administration and storage area networks configuration. This course, paired with the Data ONTAP 8.0 7-Mode Administration course, will enable you to become a certified NetApp data administrator.
Michelle Richardson at Fastlane helped me with arranging my training.  Originally I intended to buy the bundle, which combines the Accelerated NCDA Boot Camp instructor lead training with extra online advanced classes, Fibre Channel Switching Concepts, High Availability on Data ONTAP 8.0 7-Mode,  SANscreen Deployment, NetApp SANscreen 6.0 New Features, and NetApp StorageGRID Essentials.  The bundle is a new offering, and I was one of the first students to ask for it.  When Michelle tried to register me for it, it turned out that NetApp didn't have a way to actually provide it (yet).   (They say they'll happily sell you a bundle now – April 2011).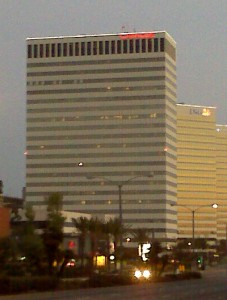 I stayed at the Hacienda Hotel, which is 2 blocks away, an easy walk with lots of places to eat nearby.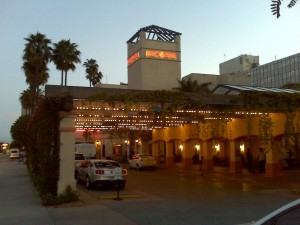 The Fastlane instructor for my class was Nick Bernstein.  He has the unique distinction of being a Unix admin at Microsoft, and has a *LOT* of experience in this field.  He's been teaching this class (and many others) for a long time and he does a great job.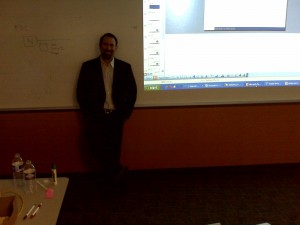 The class uses three NetApp three course books, Accelerated NCDA Boot Camp Data ONTAP 8.0 7-Mode, Student Guide: Volume 1, Student Guide: Volume 2, and Exercise Guide.  Each student gets a nicely bound set.  (The course materials are *NOT* available online.)  Volume 1 has the first 14 chapters covering NCDA overview, NFS, CIFS, NAS, SAN, Fibre Channel, iSCSI,  and more, a couple of hundred pages.  The second volume (chapters 14-19) covers most of the advanced features like snapshot, high availability, backup and recovery solutions, and Metrocluster.  The Exercise Guide has all of the hands on labs.
Training like this leads to NetApp certifications, like NetApp Certified Data Management Administrator (NCDA).  With the old ONTAP 7.3 , the NCDA certification consisted of 2 tests,  NS0 153 Storage Networking and NS0 163 Data Protection Solutions.  In its ONTAP 7.3 incarnation, this class covered the topics in NS0 153.
After the release of ONTAP 8.0 in 2009, the NCDA certification was updated and collapsed into one test for ONTAP 8.0, NS0 154 – Data ONTAP 8.0 7-Mode Administrator.    This test still covers the topics that used to be on the two 7.3 tests, now combined into one exam.   So to properly prepare for 8.0 NCDA with instructor led training, you need to take Data ONTAP 8.0 7-Mode Administration (DOT87M) (As of June 2011, Fastlane change the course title, it's now called Data ONTAP 7-Mode Administration (D7ADM)) (the prerequisite for this class) as well this class,  Accelerated NCDA Boot Camp Data ONTAP 8.0 7-Mode (ANCDABC87) or the equivalent.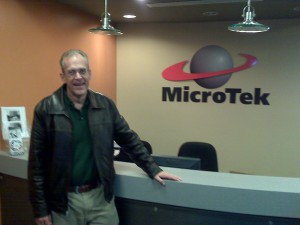 They have good hands on labs.  Each student is provided their own workstation.  They connect to their own "pod" of virtualized systems through https://labs.lablogin.com.  Each student gets access to two ONTAP 8.0 simulator virtual machines, a Windows Server 2008 virtual machine, and a CentOS Linux vm, in a small network complete with a Windows domain, DNS, and other common tools.  With this environment, it is straightforward to do all common lab tasks covered in the Exercise Guide.  The labs were recently revised from ONTAP 7 to ONTAP 8 and moved from physical (actual) filers to ONTAP 8.0 sims.  There's a few minor hiccups along the way, but in general they are fine.
Extracurricular Activities
What do geeks do when they go to the big city?  Go to Fry's, of course!