Our organization at SJSU is implementing IT service management based upon ITIL.  To support this, I recently took a ITIL Foundation class from Global Knowledge on site at SJSU from March 26-28, 2014…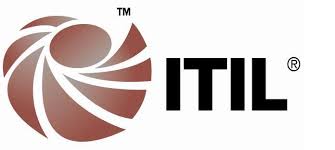 We arranged for this class with Global Knowledge.   We did this on site at SJSU.  The instructor we learned from was Thomas "Bart" Barthold.  Bart has many years of IT service management and ITIL implementation experience.
The Information Technology Infrastructure Library (ITIL) is a globally recognized collection of best practices for information technology (IT) service management. The United Kingdom's Central Computer and Telecommunications Agency (CCTA) created ITIL in response to growing dependence on information technology for meeting business needs and goals. ITIL provides businesses with a customizable framework of best practices to achieve quality service and overcome difficulties associated with the growth of IT systems.
ITIL is organized into "sets" of books which are defined by related functions: service strategy, service design, managerial, service transition, service operation and continual service improvement. software. In addition to the books, which can be purchased online, ITIL services and products include training, qualifications, software tools and user groups such as the IT Service Management Forum (itSMF).
The ITIL Foundation class Bart took us through is an overview of ITIL, so we learned a little about all of the ITIL topics and how they inter-relate.  This is a good class to get a working knowledge of what ITIL is and how you can use it to improve IT Service Management.  Bart did a great job.
This class concludes with an opportunity is take the ITIL Foundation (2011) certification examination, which I took and passed, so I have the ITIL Foundation (2011) certification now as of March 28, 2014.  The Foundation Level is the entry level qualification which offers candidates a general awareness of the key elements, concepts and terminology used in the ITIL Service Lifecycle, including the linkages between Lifecycle stages, the processes used and their contribution to Service Management practices.
The basic topics this class covers are:
FND.01-Service management as a practice
FND.02-The ITIL service life cycle
FND.03-Generic concepts and definitions
FND.04-Key principles and models
FND.05-Processes
FND.06-Functions
FND.07-Roles
FND.08-Technology and architecture