I passed the 2 CompTIA Linux+ exams today.  These are the new 2010 tests, and are titled "Powered by LPI".  Make sure that when you buy test prep materials, that the book, tests, or whatever are for "Powered by LPI" tests, not the old ones.  Most books and practice tests on the market are stale and haven't been updated yet for the new exams.  (The Linux Professional Institute partnered with CompTIA and developed the test content.)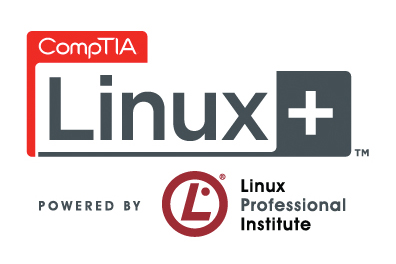 Both tests were pretty straight forward.  CompTIA says: "CompTIA Linux+ Powered by LPI is a high-stakes, vendor-neutral certification that validates the fundamental knowledge and skills required of junior Linux administrators."
I studied for about 3 months.  I used the book CompTIA Linux+ Complete Study Guide (Exams LX0-101 and LX0-102) by Roderick W. Smith, ISBN: 978-0470888452 to study with (which comes with pretty good practice tests included).  Note that this is one of the few books (maybe the only one) currently on the market that is for the "Powered by LPI" new style tests.  I bought the Kaplan Self Test practice exams for both exams.  The actual tests were sort of like the practice exams.  The real tests were harder.  Each is 60 questions, both multiple choice and fill in the blank, and you have 90 minutes for each.
Interestingly, if you want Linux certifications, getting CompTIA Linux+ also immediately qualifies you for the Linux Professional Institute's LPIC-1 certification, as well as Novell's Certified Linux Administrator (CLA). Take 2 tests, get 3 certifications!
Cuesta College, where I am a part time instructor, is a CompTIA Education to Careers (E2C) member.  I bought the test vouchers using Cuesta's E2C discount.  This was an interesting (laborious) process, which I might blog about one day.  I paid $136 for each test as an E2C member (retail price is $173 each, 21% discount.)  Note that E2C members DO NOT use the CompTIA store to buy vouchers, there is a separate manual process.
At the start of each test, CompTIA asks you, the test taker, if you want the score report forwarded to LPI to count towards their LPIC-1 certification.  I checked yes on both.  LPI got my scores almost immediately, and then automatically granted me LPIC-1, easy!